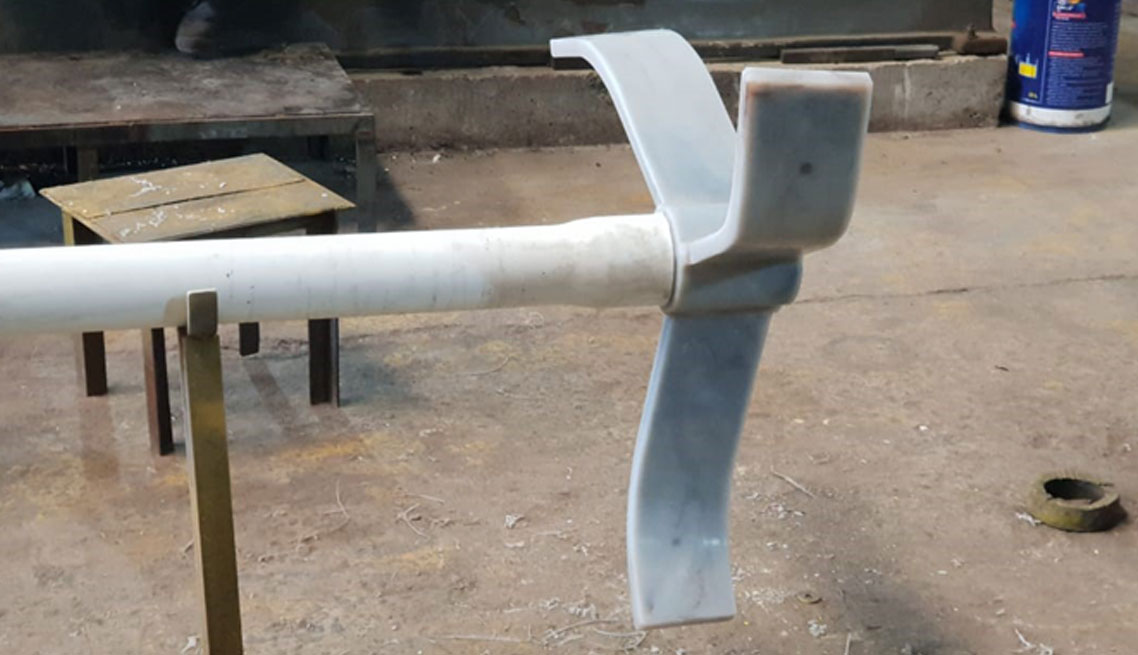 MS Teflon Lined Agitator Blades
Obtain quality-grade MS Teflon Lined Agitator Blades (PFA / FEP) from us at reasonable prices, as we are reckoned among renowned suppliers of the product. We have a large infrastructure facility, parted into different segments and one of them is warehouse wherein we maintain a large stock for meeting bulk requirements of the clients. We have our clients all over the country due to our best supply of galvanized steel sttrier blades that have a long life and portray an excellent performance.
In case of your damaged agitator blade having a good condition shaft portion, TECH Fluoro offers you a replacement of damaged Glass-lined Blade with M.S. FEP/ PFA Lined Blade Set ( 3 blade set) without disturbing your length and other parameters.
Agitator on different configurations also available for your different process requirements. Impeller, Anchor, Pitched blade, Turbine and as per your sketch to catch your process need with corrosion resistance.
Product Specifications
| DESCRIPTION | LINED AGITATOR BLADE |
| --- | --- |
| Size Available | 650 MM, 750 MM, 850 MM, 1000 MM, 1100 MM, 1300 MM |
| Material MOC | FEP/PFA/PTFE Lining |
| Suitable to GLR | GMM / Swiss Glasscoat / Nile Etc. |